Builders are under the most pressure to deliver during the build phase of their construction project. You need solutions that will work within your business processes and it helps to leverage the use of technology that doesn't distract from your main purpose.

Setting out issues
False measurements are a common error on job sites. Whether it's because of the difficulty with measurements on sloping sites and large step downs, building materials in the way or even misreading or miscalculating dimensions and offsets. Any cause for an incorrect measurement is a cost in both time and money to the project.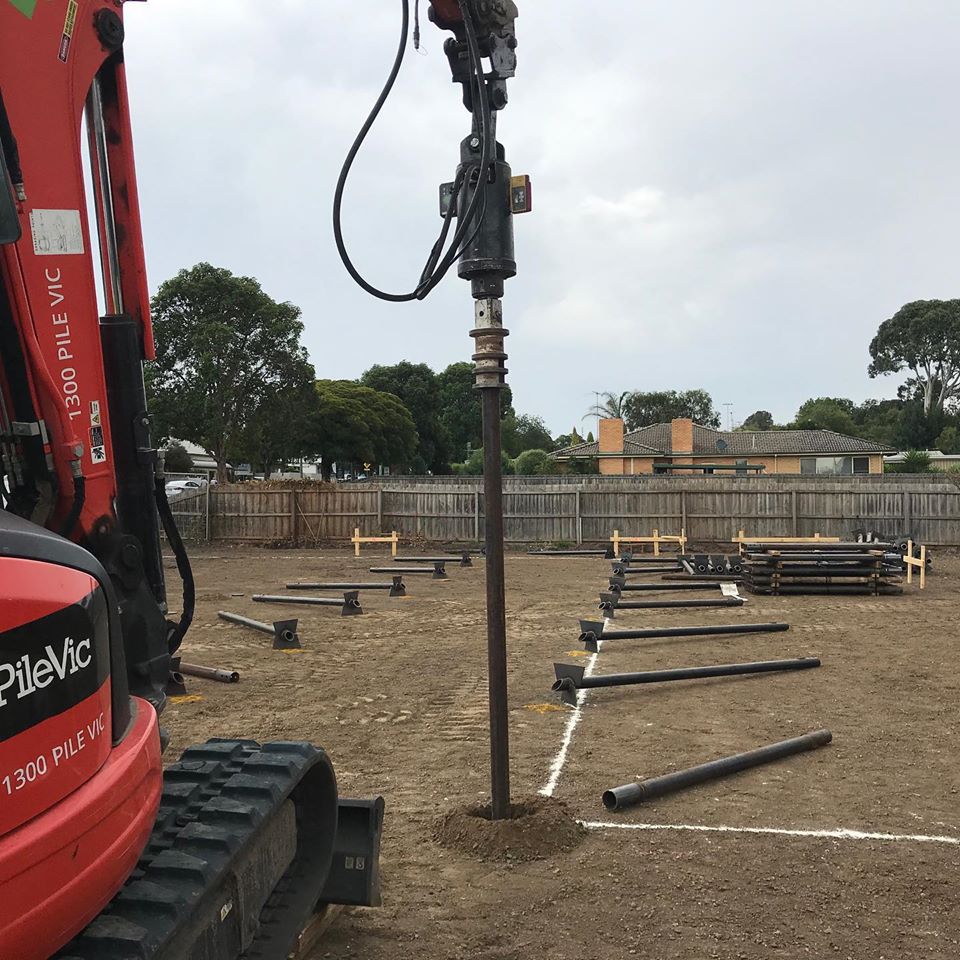 Total Stations
A total station is a modern surveying instrument that integrates an electronic theodolite with an electronic distance meter which is used to calculate the slope distance from the instrument to any particular spot.
Total stations can be either manual or robotic. Manual total stations require two operators; the station and the field operator. With a robotic total station, site layout can be performed much faster and with just one person. This saves the considerable cost of a second person, which means there are increased efficiency and accuracy due to no communication needed between the two operators via hand signals, handheld radios, mobile phones or short range verbal communications.
Total stations can also be used to digitally record 3D coordinates. This is useful when accurate location and height data is required for 'as built' drawings.
When using total stations, building or pile set outs can be performed much faster and with extreme accuracy.
| | |
| --- | --- |
| Mechanical Total Station | Robotic Total Station |
| 200 points / day | 400 + points / day |
Robotic Total Station in piling
Robotic total stations help increase the safety, accuracy and efficiency of drilling and piling operations, helping bring the office and the building site together for less mistakes and more productivity which both lead to more profitability.
Benefits of Robotic Total Station in piling
Limit operator fatigue by reducing paperwork
Extreme precision and accuracy
No string lines blowing around in the wind
Can be used on sloping sites with no decrease in accuracy.
Reduce time and money spent on-site
Ability to log data during operation
Improves accuracy reducing the need for rectification work
Reduces site visits with data syncing
Data is shared via the cloud ensuring up to date data
Faster aiming and measuring time
Fewer communication issues
By maximising the use of a robotic total station, you reduce human error and ensure the piles are in the right place the first time to minimise any costly rectifications. Small increases in production can significantly add up to more piling time per day, which increases productivity.
You can really benefit from the increased accuracy, reliability and speed getting your projects out of the ground faster and with a lot less problems, thus utilising site supervisors time more efficiently which equates to more builds per year. Find out more about how technology can aid with project management and operations.